2020 Memberships ... Version 2.0
Exciting news floaters!
We're revamping our Float Memberships!
Yes, it is definitely good news for YOU, because we're going to make it even easier for you to float, float often, and float deeper.
Here's a sneak peek into what you can expect for 2020.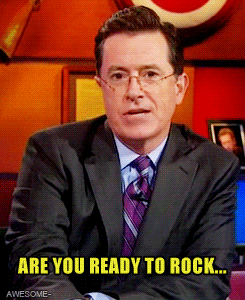 All our usual perks and benefits will be there for you floating fanatics, like...
Floats won't expire, they just roll-over into the next month.

You can extend your floats up to 2 hours for free.

You can share your floats. It's as easy as 3 clicks to convert a float into a gift card (we have some nifty new gift card designs coming your way too! ONLY for float members!).

You can upgrade/downgrade your membership, and/or pause it at any time after those initial 3 months.

And additional floats only cost what you're floats are under the membership (ex. $35 per add. float if you have the 4 floats/mo membership).
But here's the stuff that we've tried, we've tested, and some stuff that hasn't been heard of before, that will be coming to a float shop NEAR YOU in 2020!
Reduced price on Reiki Floats and Floating Massages. Use a float credit for these services and only pay the remaining difference.

Free birthday float for Member's ONLY. All other floaters may receive a $10 discount on their float.

Member's receive a customized referral code they can share with friends, family, and colleagues. Share 3 and get 1 float free.

Float Milestones will be now offered to Float Members only. Reach a certain numbers of floats and be rewarded for taking your float journey to the next level.

Special offers, discounts, and promos throughout the year for Members only via a private emailing list and super duper, special top secret, snail mail.

Anniversary and holiday float gifts to our members from the float shop staff. It's another way we say MAHALO for floating with us.

Special discounts on multiple services at our sister business opening up January 2020 - TBA. You WANT to go here!

AND a 1:1 experience with a Float Guru. You get your very own Float Guru, who will enhance your whole experience with Blue Oceans Float. It's like your own secret fan club.
We're very excited for the last three additional to the memberships, because it means we get to know you more as a floater and a person, and we have the chance to make your floats even better!
If you're excited, and want to let us know your thoughts, we'd love to hear from you.
Drop us an email at info@blueoceansfloats.com or call us at 531-365-2154.
Until next time floaters!